The Integrated International School values collaboration with all its stakeholders. As such, IIS has put in place a process on dispute resolution to receive and resolve official feedback, complaints or grievances, which is depicted below.
We aim to resolve disputes within 21 working days.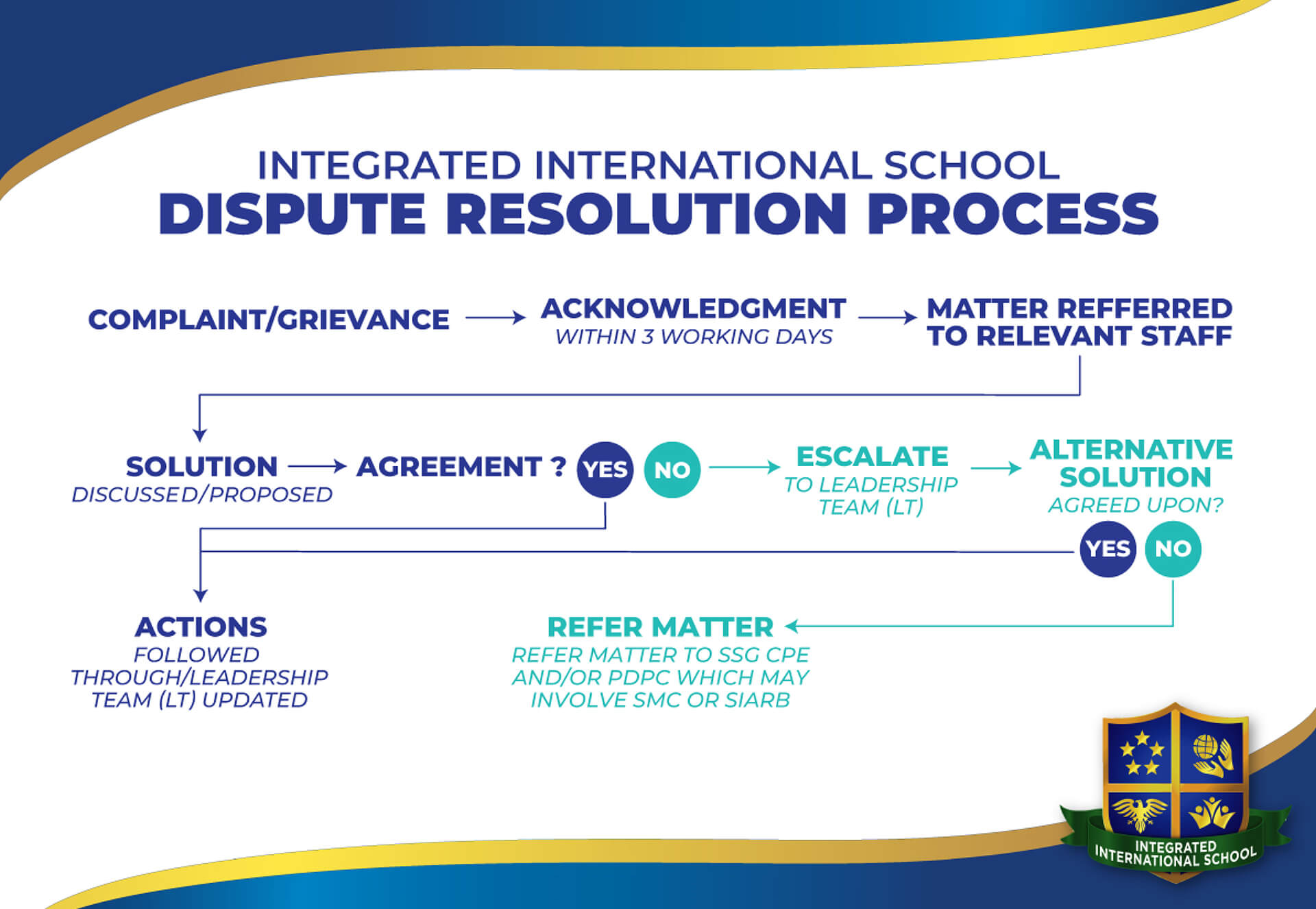 Are you leaving Integrated International School?
Once you have learned of your relocation, please notify us by completing and submitting an original of the "Withdrawal Request Form" (see below). Please note that this cancellation form must be received by the following dates, failing which tuition fees will remain chargeable.
Providing us with ample notice will also help us assist you in your transition by preparing all necessary documentation and completing any important administrative processes on your child's/family's behalf.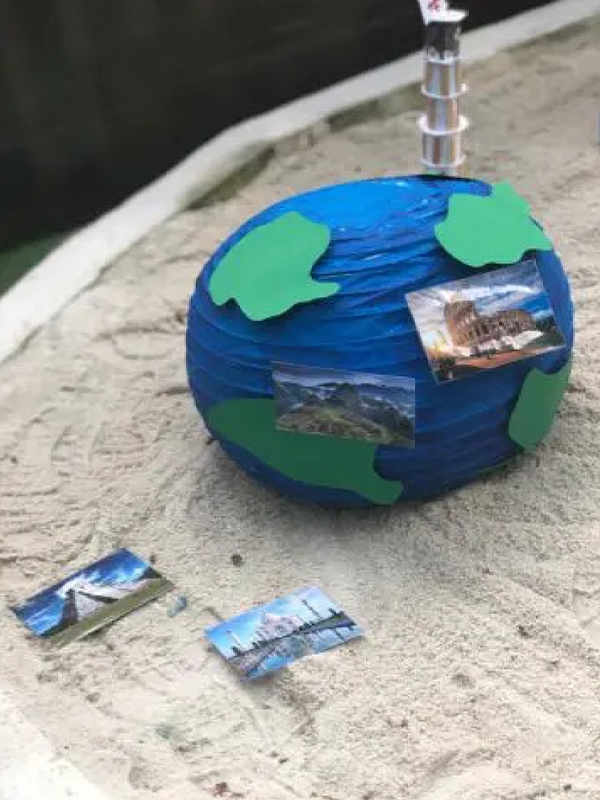 | | |
| --- | --- |
| Term | Notice Deadline |
| Leaving Term 1 | 16 November |
| Leaving Term 2 | 12 February |
| Leaving Term 3 | 14 May |
| Leaving Term 4 | 13 August |
If you need any help, please feel free to contact us Mondays to Friday 8am – 5pm at +65 6466-4475 or info@iis.edu.sg.
We highly appreciate your comments, feedback and suggestions as we believe your insights into our daily operations can only lead to improvements to the school as a whole, and further enhance our students' learning lives at IIS. Please find the form below. Once completed, please give the form to our Reception.
Experience IIS Firsthand
Come down for a campus tour! Witness our tailored teaching approach and inclusive learning programmes in our British curriculum.