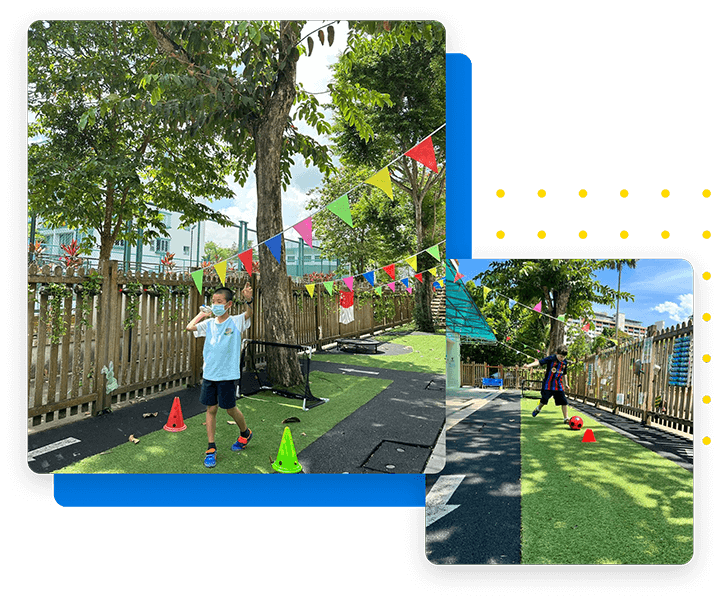 Extra Curricular Activities
Our after-school ECAs provide a wide range of activities for our students. In Term 3, we are excited to offer options such as Parkour, Soccer, Track & Field, Examination Prep, and the Culinary Club.
These ECAs play a vital role in helping our students cultivate their motor skills and foster relationships with other students outside of their own grade.
Upcoming Camps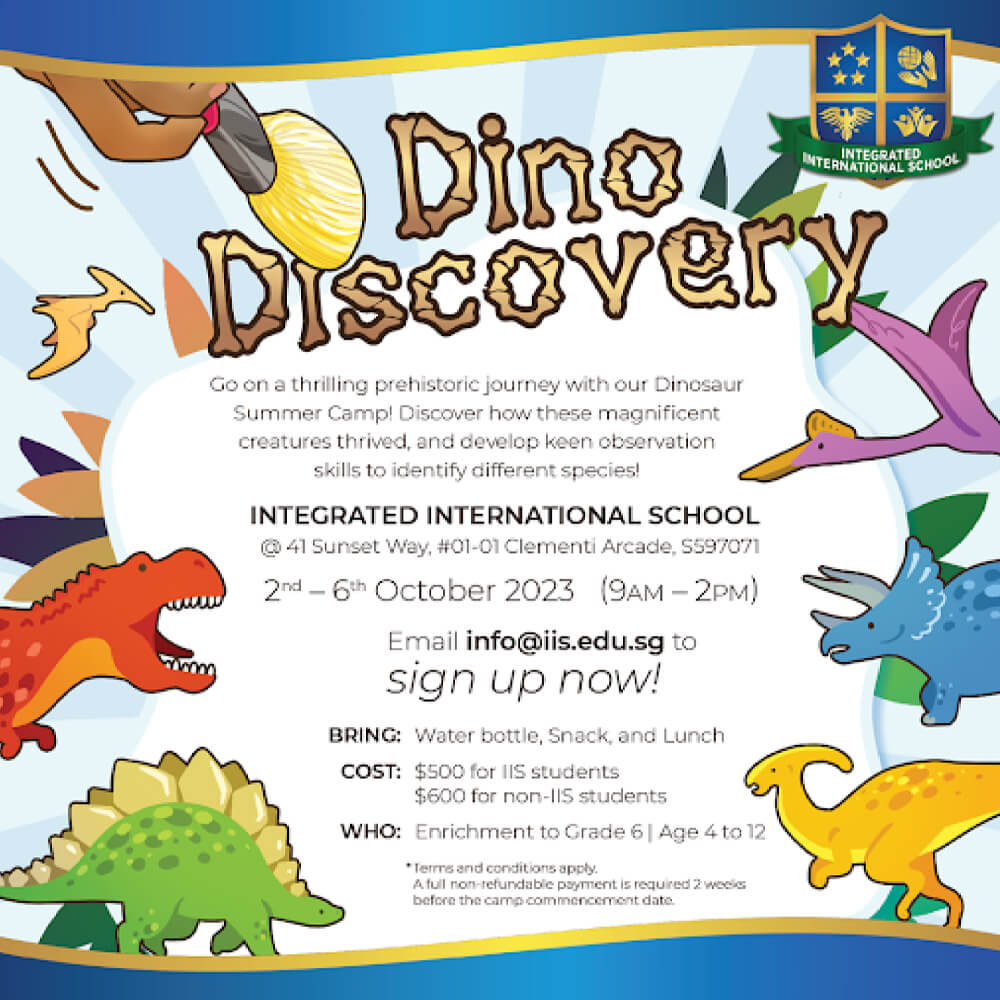 October Camp 2023 | Dino Discovery
Get ready for an exciting journey as we transport everyone back in time to an era when dinosaurs roamed the Earth at Dinosaur Camp. The upcoming week at Dino Camp promises a fun learning adventure for all participants. Packed with captivating science activities centered on these magnificent creatures, young learners of various ages will have a fantastic time filled with both play and learning.
Email info@iis.edu.sg to sign up now!
Over the holiday, students enjoyed two different camps, HERO Kids HQ and Around the World. They created their own superhero costumes and completed different challenges. Students also experienced all forms of international cultures and made many cultural arts & crafts and even pizzas!
Experience IIS Firsthand
Come down for a campus tour! Witness our tailored teaching approach and inclusive learning programmes in our British curriculum.